"Fiona's knowledge and expertise goes beyond selecting a series of exercises to get her clients fit.  She combines challenging and imaginative workouts with nutrition education and an eating plan.  I went to Fiona because although I exercised daily, I was overweight and not as fit as I wanted to be.  She showed me the importance and the effects of eating the right foods in the correct portions.  She combined this with a training proframme that improved my fitness, toned my body and overhaulded my diet.  I have lost 16 pounds and my weight is now stable at a level I'm very happy with.  I am the fittest I have hever been in my life and I feel well, happy and balanced.  I train with Fiona once a week and we still work as hard as did, one year on.  I can't recommend her highly enough.  She has taught me so much", Gill
"Thanks for helping me reach my goals, Fiona". Ameilia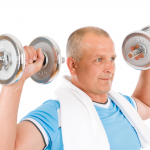 "I have lost 2 stone since training with Fiona, and feel fitter now than I did when I was in my fourties, I will live by Fiona's mantra the older I get, the fitter I get"! Thank you Dave, 58
"Before training with Fiona I tried all the diets out there from the Cabbage soup diet to the Dukan diet where I would lose weight quickly but would end up putting on twice the weight.  Then I started Personal Training sessions with Fiona who told me stop dieting straight away!   We came up with a food plan full of foods I enjoyed and to be honest I never thought I would lose the weight as I was eating more but my diet was now full of healthy nutritious food and I stopped craving sweets, biscuits and chocolate!  Seeing Fiona every week helped me to keep on track and I even began to love exercising rather than feeling that I had to do it.  I have lost 2 stone since training with Fiona and it has been worth every penny as I will never turn back because feeling fit and healthy has given me so much confidence".Louise 45yrs Financial Advisor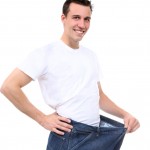 "I began training with Fiona after the doctor advised me to lower my cholesterol level or I would be prescribed statin. I had never exercised before and my diet was very high in sugar so I signed up for the 12 week gold package and can honestly say it has changed my life and health forever. Fiona changed my diet around and within 2 weeks I was finding it easy to follow and maintain and I no longer miss sugar! I have lost 15kg and gained 20% muscle mass, and ran my 5km which is my biggest achievement so far, as I never imagined myself doing something like that 6 months ago! Thank you Fiona". Adam, 35
"I started to train with Fiona because I wanted to lose some weight for my Wedding and what a result!!!! She worked me hard but made me achieve fantastic results!  The training is always challenging, hard to the right point and fun; there is always a mix of activities and it is never boring. I have tried different sports and training but get fed up after a bit…her lessons are totally addictive!!! I had in mind to do this for just a short period but I just cannot give it up! Thank you Fiona form making hard work enjoyable".  Rosanna Lagana
"If you happen across Fiona's website much like I did over 6 months ago, you absolutely have to get in touch. I did and  Fiona is, without a doubt, my best internet discovery to date. In the short time I have trained with her my life has changed,I feel and look like a totally different person. Fiona has taught me how to challenge myself and as a result I am now 2 sizes smaller and officially class myself as a 'runner'. However, one of the main things that Fiona has changed for me is my relationship with food; I no longer survive on fast food or three times the correct portion size.  Somewhere along the line,  the goal of training with Fiona changed from simply  losing the extra weight to leading a healthy lifestyle. I now enjoy exercise and I owe this all to Fiona's no-nonsense attitude and encouragement. Whatever your goal, she will get you there and on the days when you are sure your body can't do it,  and I can attest to having many of these, she will prove to you it can. She is the most diligent and dedicated trainer I have ever met and wonderful person to work with and I will always be indebted to her for all her help. I would recommend her to anyone and can promise, on her behalf, that there will not be day that you won't sing her praises or be so thankful you got in touch" Ronit 17yrs student
"We started training with Fiona when my boyfriend proposed the main goal being to lose weight in time for the wedding.  With only a 7 month engagement Fiona helped us focus on our goals and her encouragement and positive attitude made it easy to stay on track – especially as we quickly started to see results. Not only did we lose body fat, but increased our fitness levels and confidence and we both agree that we now feel better than ever! We loved the Thai boxing elements and it has been great fun working through the different grades".Teresa Fernandez and Colette Robertson, BBC Talent Rights and Negotiation Grou
"Before I trained with Fiona I was 16.5 stone but thanks to my training sessions with Fiona which were very motivational and extremely innovative I managed to lose a stone in 8 weeks, just in time for my wedding!    Kieran, 40 yrs, Company director
"I started training with Fiona with the aim of losing weight. I lost 9 kilos (16% of my body weight), which made me feel and look years younger (not to mention the compliments!). But the best part for me was how much my fitness improved by. I really enjoy training with Fiona because she pushes you to your limits and doesn't accept excuses. She knows my body better than me now and makes sure I concentrate on my weaker areas as well." Kanupriya Chaudhary HR
Katie Taylor, Marketing Executive
"I started training with Fiona shortly after my fourth child went to school all day to try and shift 10 years of baby weight whilst getting fitter to look after and run around after them all!  I was bored of the usual aerobic classes and using a normal gym and i really fancied having a go at kick boxing and normal boxing as a different way to train. I also had never been able to run to the end of my road before, let alone around the block and within about 6 weeks she had me running 5-10K twice a week!  She's very easy going and tailors each training session to the individual which has been particularly helpful over recent years when i was diagnosed with early arthritis and rather than give up on excercise altogether we found ways of re-working my routine without putting any added strain on my joints – which included introducing me to various pilates excersices to strengthen the core muscles".
Peter Hart, Editor of Top of the Pops Magazine, BBC WorldWide said:
"Before I started training with Fiona, I found exercising a real chore. My gym visits were sporadic, and I seemed to find any excuse not to go. Now I genuinely look forward to her class and my personal training sessions with her, which means I workout regularly. Fiona is motivational without being intimidating and she really makes the effort to understand my goals. Any exercise is always pitched to my level, while also stretching me to do better every time. I really enjoy the Kick/Thai boxing, some people may think its too hard or to aggressive but with Fiona it's neither. It's simply a fun way to workout which really achieves results. I'd have no hesitation In recommending Fiona's training to anybody."
Anne, a mother of three, on regaining her fitness said:
"I have finally lost the weight I gained around my stomach after having three children. My personal trainer showed me the best ways to build back the strength around my stomach and exercises to lose the excess weight. My weekly personal training kept my exercise and diet on track and feel like I have so much more energy and confidence. I would definitely recommend personal training to anyone."
Mike, a solicitor, on achieving his goal to run a 10km for charity said:
 "My friends and family could not believe it when I asked them to sponsor me for a 10km charity run, as I had not exercised in years and was not in good shape. I had 3 months to lose weight, get fit and healthy and knew that I would need the help of a personal trainer – the best investment I could have ever made to my health. As the weeks went by I noticed how fit I was becoming in a short space of time. I started off power walking and was shown how to progress to running and although I always felt like I was pushing myself it always felt copeable. My diet is so much better and I feel like I have been given a new lease of life, with so much more energy. It felt good to prove to my family and friends that I could run the 10km in a good time – rather than walk it."
If you'd like to find out more about personal training please do get in touch today.