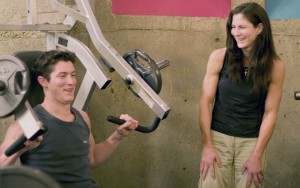 Strength training is used in a fitness programme to tone up, body sculpt, lose weight, or to gain weight and bulk up depending on the training method you use.
Even if you want to lose weight it is important to do some type of resistance training to support any cardio exercises you may be doing, which will also help prevent injuries.
Remember the more muscle you have the easier it is to burn fat.
Types of Strength Training
Resistance bands
Kettlebells
TRX
Dumbells
Barbells
Medicine Ball
Body weight training
All equipment is provided and you can train in your own home (a small workout area is fine), outside or a small studio is available in Golders Green. If you are interested in personal training, please get in contact today. Initial consultations are £30 for one hour – where we will work together to decide what the best way is for you to achieve your goals.